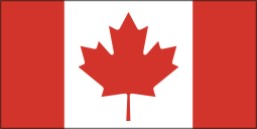 Neighbourhood Protect is a free web-based administration and communication tool for neighbourhood watches in Canada that goes beyond what social media offers. We are a community of neighbourhood watches where people try to help people through the sharing of local crime information.
Since 2016, serving communities across southern Ontario, most recently in Quebec, British Columbia, Alberta, and New Brunswick, and growing.
| | |
| --- | --- |
| Navigate quickly to this website via this smartphone link: | |
Registered Police Services Messages
No current police messages found.
News Alert
---
2020.03.17: COVID-19: If you are healthy, please check on your senior neighbours periodically to ensure they are still ok too. They may need help with grocery shopping if they feel too concerned to go out in public as COVID-19 spreads.
Seniors: Consider sharing family contact information with a trusted neighbour in case you are hospitalized and they need to let your family know where you are.
A new category on the Events page has been created for seniors (or anyone else) requiring help called, Neighbour Help. It is private in that it does not display on the All page, only your neighbours will see your request for help posting on the Events page.
Some grocery stores are offering seniors' shopping hours (ie. 08:00-09:00). This allows seniors to shop without the fear of large crowds that might be caring the COVID-19 virus or to move around in a busy store. More grocery stores should consider this service.
COVID-19 Government of Canada official website.
COVID-19 Province of Alberta official website.
COVID-19 Province of British Columbia official website.
COVID-19 Province of Manitoba official website.
COVID-19 Province of New Brunswick official website.
COVID-19 Province of Newfoundland and Labrador official website.
COVID-19 Province of Nova Scotia official website.
COVID-19 Province of Ontario official website.
COVID-19 Province of Prince Edward Island official website.
COVID-19 Province of Quebec official website.
COVID-19 Province of Saskatchewan official website.
COVID-19 Northwest Territories official website.
COVID-19 Territory of Nunavut official website.
COVID-19 Territory of Yukon official website.
Any suggestions on neighbourhood watch helping each other through this global event, please feel free to contact the administrator. Thank you.
---
2020.02.14: Crime maps updated for York Region cities: Aurora, Keswick, King City, Markham, Vaughan.
---
2019.11.15: Vehicle thefts are on the rise. Do not leave your vehicle idling with the keys inside while you quickly run into a store for "just a few seconds". Several vehicles have been stolen this way in recent weeks.
---
2019.09.25: Use caution if you suspect someone is in your house or backyard. Recently, a homeowner was stabbed when he confronted thieves in his backyard.
---
Notice: Cambridge Residents
Hello members,
Locate your ward zone from the maps below (if you don't know your ward use the link in the comments) and your captains referral code on the spreadsheet below. Please follow these sign up instructions for the neighbourhood protect site.
Facebook group
Select SIGN UP
Fill the 'Canadian Citizen/Business Form'. In the REFERRED BY box enter the referral code provided to you. (Please DO NOT type 'none')
Hit submit
Check your email for the confirmation link provided. Select the link.
Log in with your email & password
From the SELECT REGION drop down menu choose 'Waterloo Region (ON)'
From the SELECT CITY drop down menu choose 'Cambridge'
From the SELECT NEIGHBOURHOOD drop down menu choose your ward zone.
Hit save (if it stays on this page don't worry, as long as you've hit saved it's saved.
To report an occurrence just go to the EVENT tab and select Create Event and follow instructions.
After sign up each member will receive a their own referral code. You are able to share that, as long as citizens select your ward zone from the drop down menu when signing up it will be connected to the captains zone for alerts. Or you can continue to share the captains referral code.
---
Notice: Wallaceburg Residents
A steering committee has been set up and determined that there will be one neighbourhood watch (NW) group with the name "Wallaceburg". Please do not create any NW sub-groups. If you created or joined another NW group please go to your Profile page and select the neighbourhood "Wallaceburg" instead.
If you have any questions you can email the Wallaceburg NW or your liaison officer S/Const. Randi Hull of the Chatham-Kent Police Service. Wallaceburg NW Facebook group
---