About
Neighbourhood Watch
Neighbourhood Watch (also known as Block Watch) is a program designed to reduce the threat of crime to neighbours and property. This program encourages all residents to be alert to suspicious persons or vehicles and to notify each other quickly via web-based tools. The more people that are members, the more neighbours there are looking out for each other.
Neighbourhood Protect
Neighbourhood Protect is a free web-based administration and communication tool for neighbourhood watches in Canada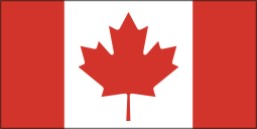 .
Neighbourhood Protect expands on the idea of neighbourhood watch by joining multiple neighbourhood watches together through one central database. Just as it is beneficial for neighbours to join a neighbourhood watch, it is also beneficial for individual neighbourhood watches to join together to form a larger regional watch since some criminals travel by bike or car and can affect more than one neighbourhood.
Examples:
Neighbourhood Protect requires very little effort on the part of its members; just look out for each other`s property and report a possible crime and let your immediate neighbours know about your neighbourhood watch. There is no patrolling, big canvassing, time consuming meetings etc. This is to make your life safer and easier, not more complicated.
Houses vs Apartments/Condos
House owners would benefit most from neighbhourhood watch. They can install security cameras, share images, and likely other house owners in the area could be affected by the same perpetrator. Apartment/condo residents do not have their own security cameras; that is usually handled by the building management, and they typically do not share video images with tenants. It would be best for building management to join. If you live in a small apartment with outdoor only parking and no building surveillance cameras, then being part of a neighbourhood watch could still be beneficial.
Crime Videos Of Interest
Two different groups of perpetrators enter cars in same neighbourhood at different times the same night.
Perpetrator entering cars came by car and could live anywhere.

Functionality
This website is a tool specific to supporting neighbourhood watch programs by:

For Residents:
Empowers residents to be proactive about their neighbourhood safety
No minimum number of members to form a neighbourhood watch but more than just yourself
Maintain membership lists in a confidential manner
Members maintain their own information, not a captain
New member sign-ups are done via a referral system instead of large door-to-door canvasing
Supports residential, cottage and commercial neighbourhoods
Supports an infinite number of neighbourhoods
Does not replace existing neighbourhood watches, merely automates them
Post events of a criminal or suspicious incident
Upload photos of suspects or suspicious vehicles
Search tools for investigators to allow them to easily find information from your posts.
Automatic email or text message notifications of new posts
Supports the concept of a neighbourhood captain and traditional neighbourhood watches
Simplification of the traditional neighbourhood watch program through automation
The ability for neighbourhoods to share information across boundaries
New neighbourhood watches are automatically visible to other neighbourhoods; never a need to manually search for new members
Provides police with your contact information if a crime occurs and you are away
Accessable to everyone with a computer/smartphone
No association to social media
RSS feeds to local police news bulletins
Real-time police crime maps
Structured in a way to minimize the possibility of using the website as a "soapbox" to rant
For Investigators:
Concept of a Dashboard for a quick overview of all registered neighbourhood watches including other regions
Any new neighbourhood watches automatically appear in the Dashboard
Link to any neighbourhood watch as a liaison
Receive email notifications of any monitored neighbourhood watch
Quick access to member contact information including who has cameras if follow-up is required
Post messages to any neighbourhood
Neighbourhood posts have specific fields similar to RMS to capture meaningful data, not just a single Comment field
Search/query tools for investigators not typically found in Facebook or other social media websites
Accessable to everyone with a computer/smartphone
No association to social media
RSS feeds to local police news bulletins and real-time police crime maps reduce the need to message neighbourhoods
What Size Should A Neighbourhood Watch Be?
Regardless of which NW scheme you choose, boundary size should still be the same. The ideal size is the area that you would walk if you were to physically canvas your neighbours to join. This would be somewhere around 100 to 200 houses.
Why is NW size so important?
Manageability. Administration of <200 members is much easier than thousands of members.
Several police services require 51% membership before they recognize your group as a NW. If your area is too large it would be difficult to reach 51% as well as determine this.
Most physical neighbourhoods will see crime happen 3-6 times in one year. If your area is too large, people may report crimes several times a day making your group too busy.
Members with cameras want to help and will check video if the crime is nearby. If people far away are posting every day, then members with cameras may stop checking video as it would become a full-time daily job.
Value of information. Two crimes near each other are more likely to be committed by the same perpetrator than two crimes at opposite ends of town.
Social media groups that are open to the entire town may become more of a generic news/chat group than a NW to a specific area.
Information overload. Groups posting 10+ times a day are too busy for most working people to read and keep up with.
Smaller groups have more precise posts that can assist police investigating a specific area.
Also, specific to Neighbourhood Protect:
As a database application with more fields than just a Comment field, data is grouped by region, city, physical neighbourhood and type of crime.
User search tools that allow you to see any active nearby neighbourhoods therefore eliminating the need for one large city-wide group.
Search tools for the police that benefit from smaller groups with more precise posts.